Ganzes Gästehaus zu vermieten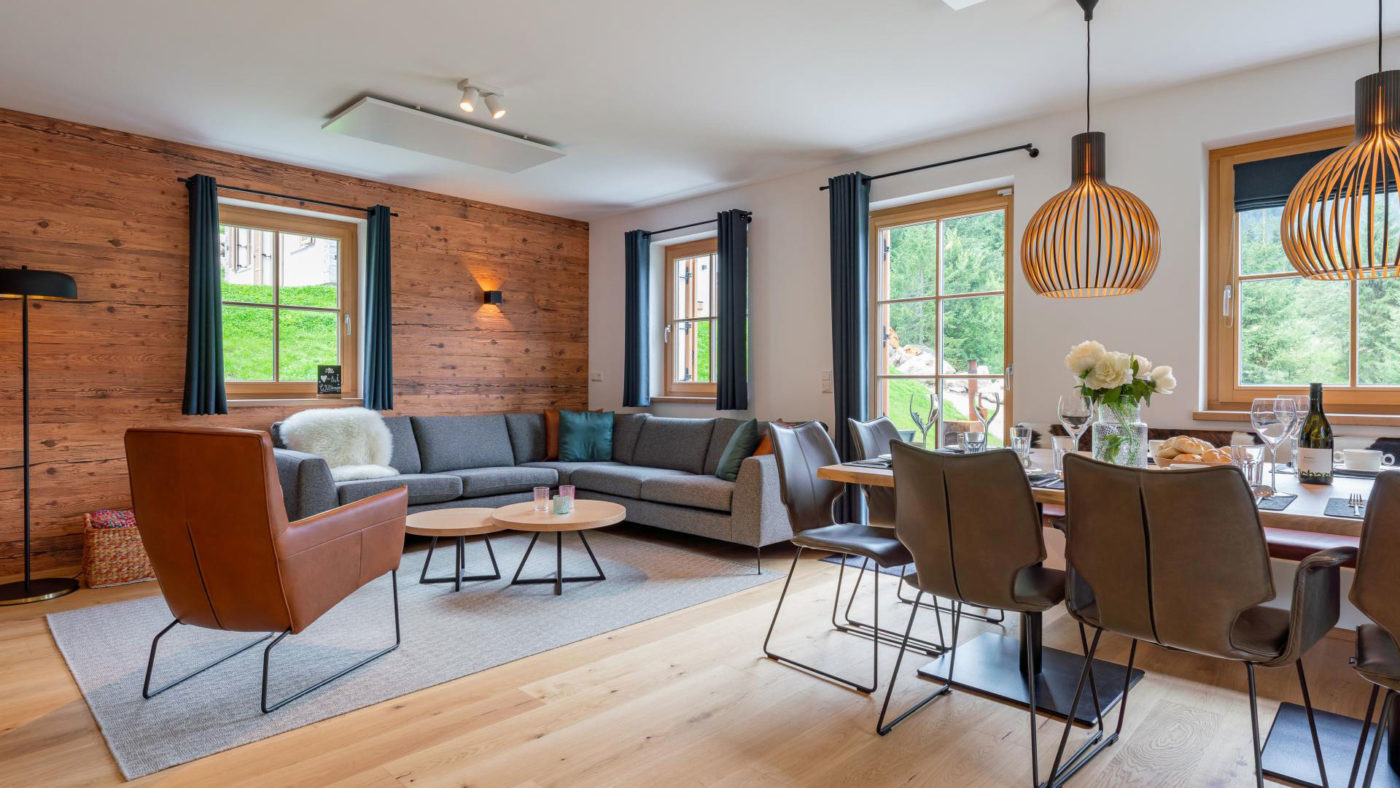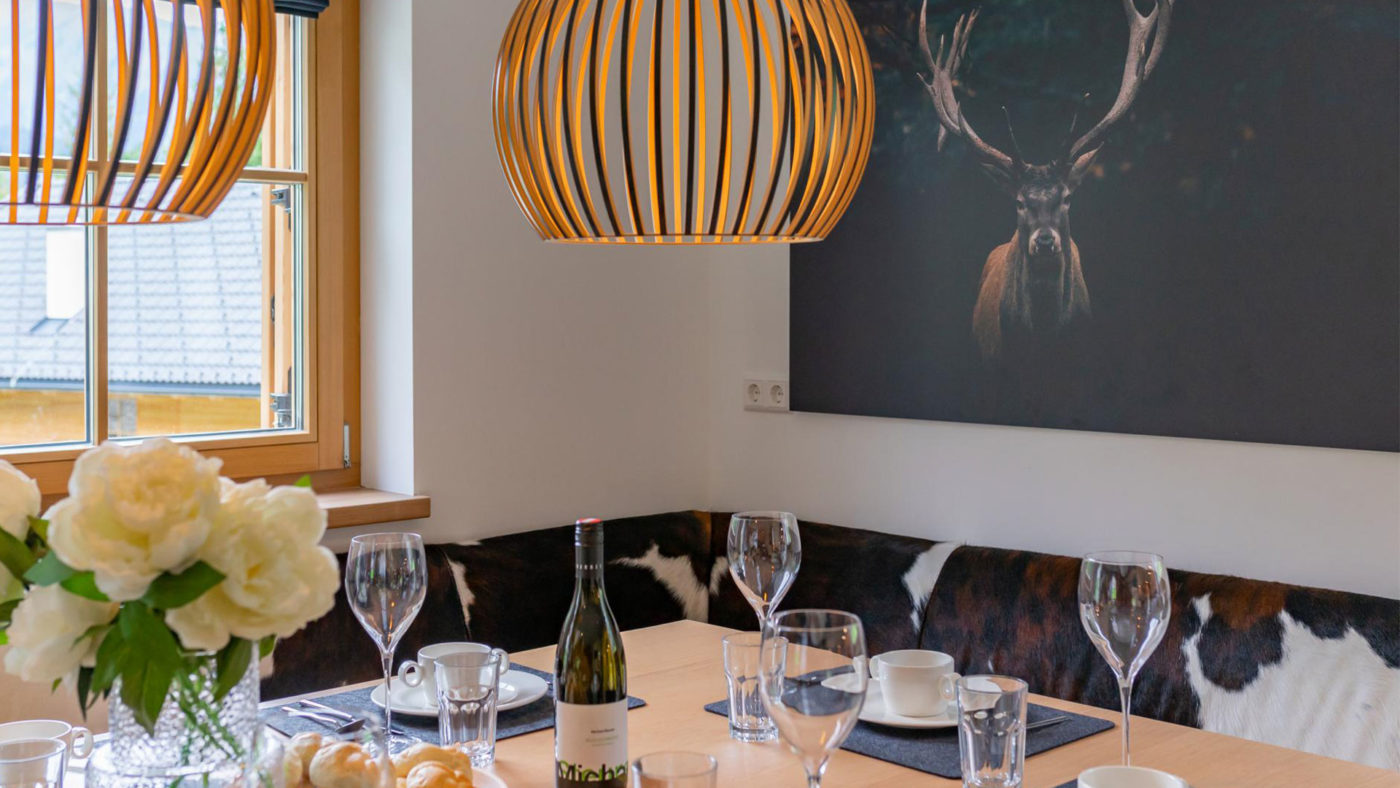 Entire Lodge for yourself
A spacious living room and an open kitchen and direct access to the terrace. Enjoy the four spacious bedrooms, three bathrooms and Finnish sauna.

4 Bedrooms with 5 double beds
Spacious bedrooms with luxury box-spring beds with spacious wardrobes The ideal conditions for a good night's sleep, allowing you to start the day fresh.

Complete equipped kitchen
Everything at hand, just like home. For the smallest of the family, there is even a hand blender. As well as a mixer and great knives. The kitchen has both a Nespresso and a filter coffee machine.

Close to the Riesner Skiing Area
The Riesner Alm Ski Arena is a 15-minute walk or 5-minute drive. The 4- Berge- Schaukel, the largest ski area in Styria, is just a 30 minutes drive.
Everything you will need for a fantastic vacation
Convenience & Fun
Fast WIFI
Children's corner with toys
Board games
Family sledge
Hairdryer in all bathrooms
Ski room with shoe dryer
2 spacious parking places with charge point
3 bathrooms
2 terraces with garden sets
Relaxing & Sleeping
Sauna, with infrared panel
Boxspring beds
Lounge set at the terrace
Spacious bedrooms
Cooking & Houshold
Kitchen equipment for 12 persons
Hot air oven and microwave
Washing machine and dryer
Mixer and blender
Cheese slicer and knife set
A spacious house for your vacation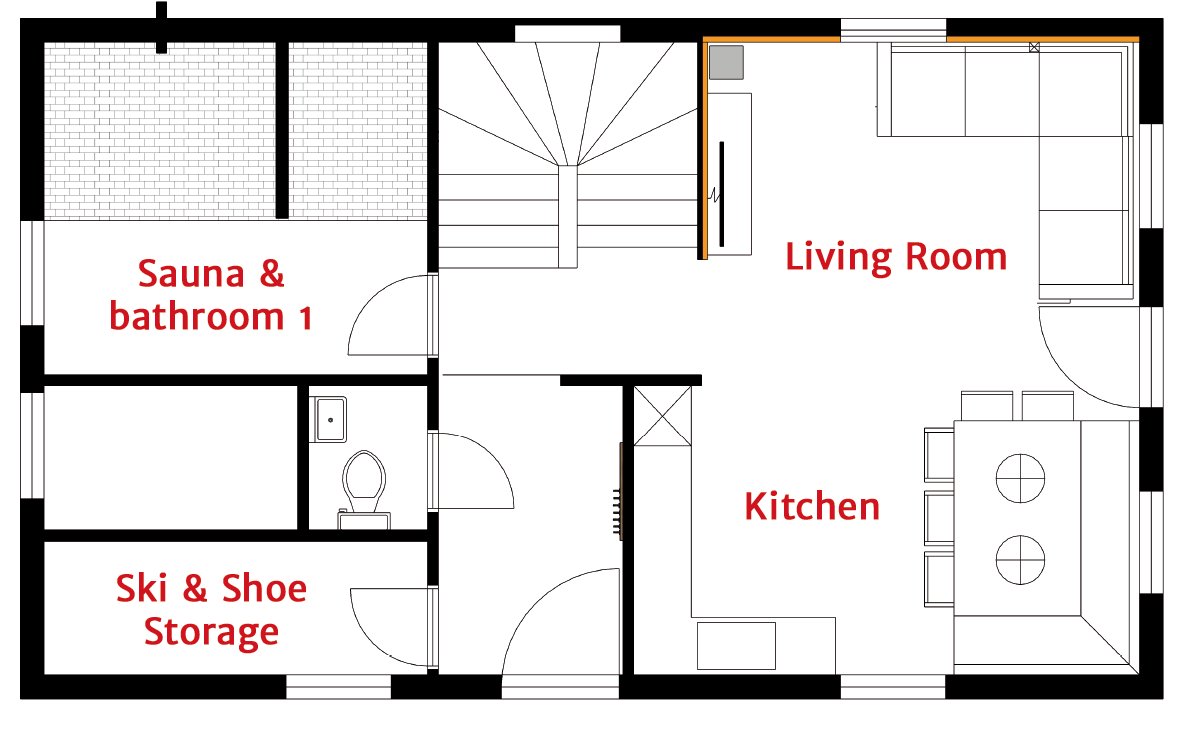 Bathrooms and a real bed for everyone